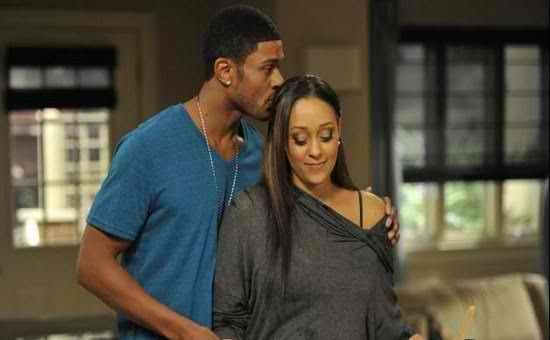 Looks like BET's highest rated scripted show might be coming to an end... Yesterday, star of hit show 'The Game'
Tia Mowry
confirmed via Twitter that she will not be returning for the sixth season of The Game. If that isn't enough, Pooch Hall, who plays Derwin Davis and Melanie's husband will not be returning to the show neither.
There is no exact reason for their departure but its being said that BET is not compromising with the two when it comes down to Tia and Pooch wanting to work on new projects. Like for instance, Pooch Hall is currently working on a new Showtime series titled 'Ray Donovan' and Tia has been busy filming for season two of her realty show with her sister titled Tia & Tamera as well as promoting her new parenting book "Oh Baby".
If you ask me, BET needs to get it together and if they plan on continuing this show without Melanie and Derwin, they're making a huge mistake. There is no show without these two. They already lost a lot of viewers by making the show too "ghetto" by adding more drama and less football. Not only that, they messed up by getting rid of Kelly when The Game first made its comeback season....