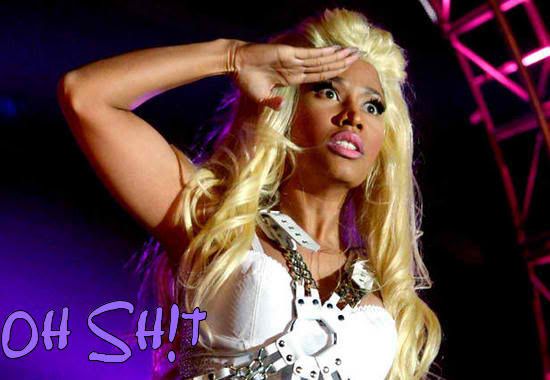 Earlier tonight at
Hot 97's Summer Jam 2012
,
Nicki Minaj
did not perform as scheduled... She was supposed to hit the New Jersey's MetLife Stadium stage at 9:30 pm ET, however, Minaj shut that down after hearing radio personality DJ Peter Rosenberg demoralized remarks about her latest hit single "starships" at the event.
Rosenberg reportedly called the Hot 100 pop hit "wack" to the Summer Jam crowd before introducing rapper Kendrick Lamar earlier in the day. Moments after, Young Money boss and Nicki's mentor Lil Wayne tweeted "Young Money ain't doing Summer Jam".
Although YMCMB rapper Tyga took the stage for his 7:00 pm performance, Minaj confirmed via twitter that her performance slot would most definitely be voided.
"
Wow. U n---az just fucked up history. But the President has spoken. #YMCMB"
Later she also tweeted:
I go above and beyond for my fans. But won't ever go against wayne's word. What he says, goes.