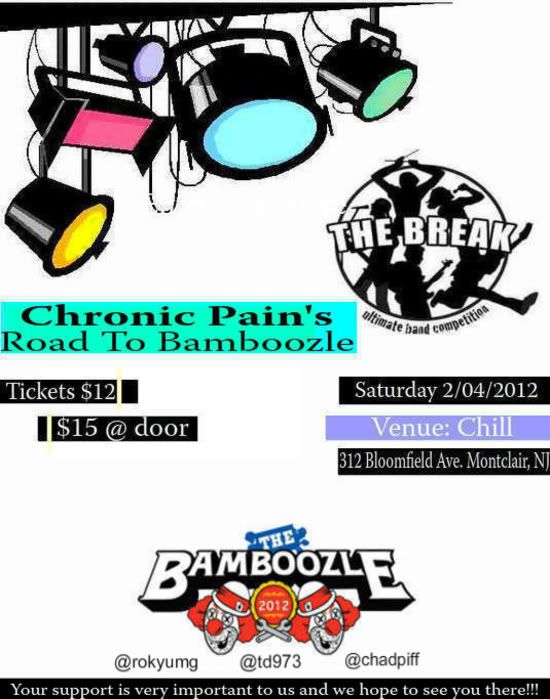 This Saturday, February 4, 2012 is round one of the battle of the bands....
The Break
 presents an ultimate band competition where bands battle it all out for a chance to perform at The Bamboozle 2012. Each crew will be given a twenty minute set to show the audience and judges that they belong on that stage!
The
Chronic Pain
band consist of a dope drummer by the name of Roky, TD 973 an engineer, vocalist and performer, and Chad Piff, the guitarist, producer and vocalist and they were chosen to put on a crazy show this Saturday at the event and they need your support. Advanced tickets are available for any and everyone of all ages for only $12 and if you don't have the time to purchase your ticket right now, no worries because tickets will be sold at the door for just $15.