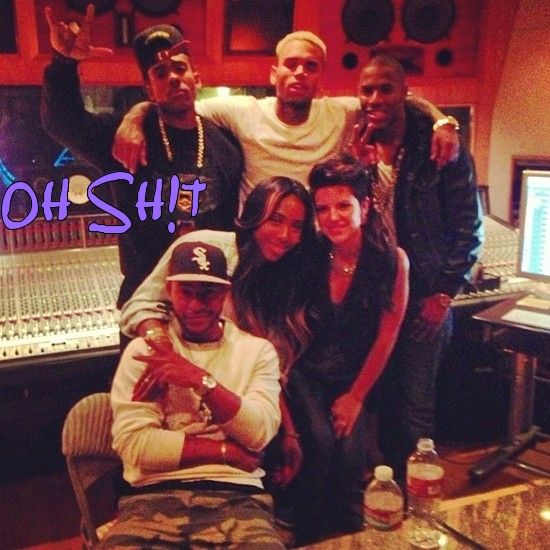 Last night,
Chris Brown
and
Frank Ocean
allegedly crossed paths in the parking lot of
Westlake Studios
in LA where an altercation broke out between the two and their crews.
According to the reports, Chris was at the studio with an artist of his when he decided to call it a night and head home. He left out, walked to his car and found himself blocked in by Frank Ocean who allegedly said to Chris "This is my studio, this is my parking spot". Brown then reached out to shake Frank's hand as a peace offering when soon after Chris was jumped by Frank Ocean and his friends so Chris home boys jumped in and it turned into a parking lot brawl.
Frank Ocean took the situation to twitter when he tweeted to his followers:
Got jumped by Chris and a couple guys. lol. I only wish Everest was there.
Cut my finger now I can't play w two hands at the Grammys...
Smh, guess its true when they say you can take the boy out of the hood buy you can't take the hood out of the boy!